The dedication and quality of the teachers at Chinse Bridge Language School have helped its student to excel in their Chinese language exams over the years.
One such teachers is Mr Cao Pei, whom the children affectionately call 'Cao Lao Shi' (Teacher Cao in Chinese). Cao Lao Shi has more than 10 years of experience in teaching Chinese in Singapore. The holder of a specialist Diploma in Chinese Language Teaching (Mandarin) from KLC International Institute, he specialises in academic exam preparation for students and customises his lessons according to individual needs.
Cao Lao Shi takes steps to equip each student with the necessary skills to improve their command of the Chinese language. He understands the learning profile of his students and uses sound pedagogical approach.
He is also passionate in nurturing confident communicators in speaking and writing Chinese, inculcating in his students the values and love for the Chinese culture.
His teaching approach is compatible with the Chinese Bridge philosophy ("青出于蓝而胜于蓝") to provide our students with a strong foundation to prepare them to be more successful than their teachers.
Some of his primary school students at Chinese Bridge have taken to writing appreciation notes to Teacher Cao Pei. They have found hm to be very kind and attentive to their learning needs.
Below are examples of thank you notes from the students: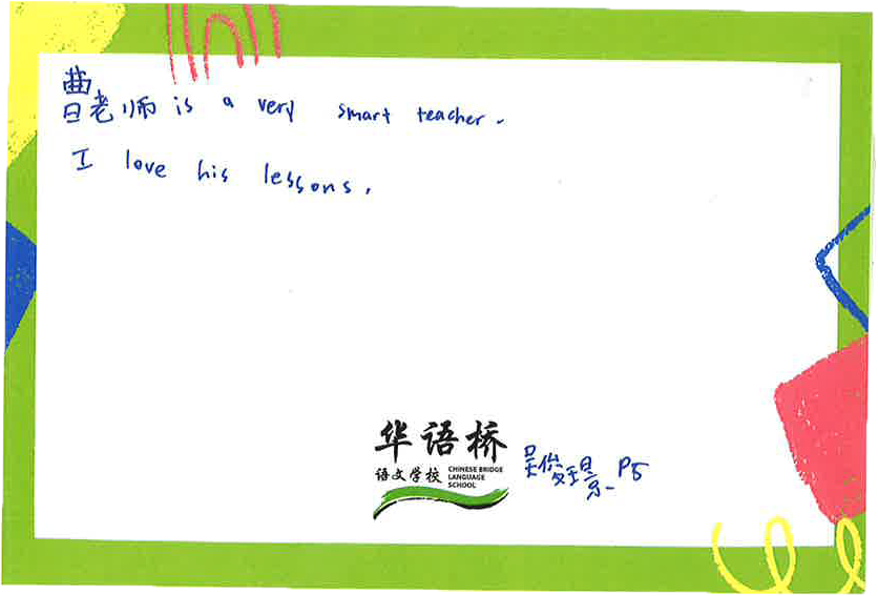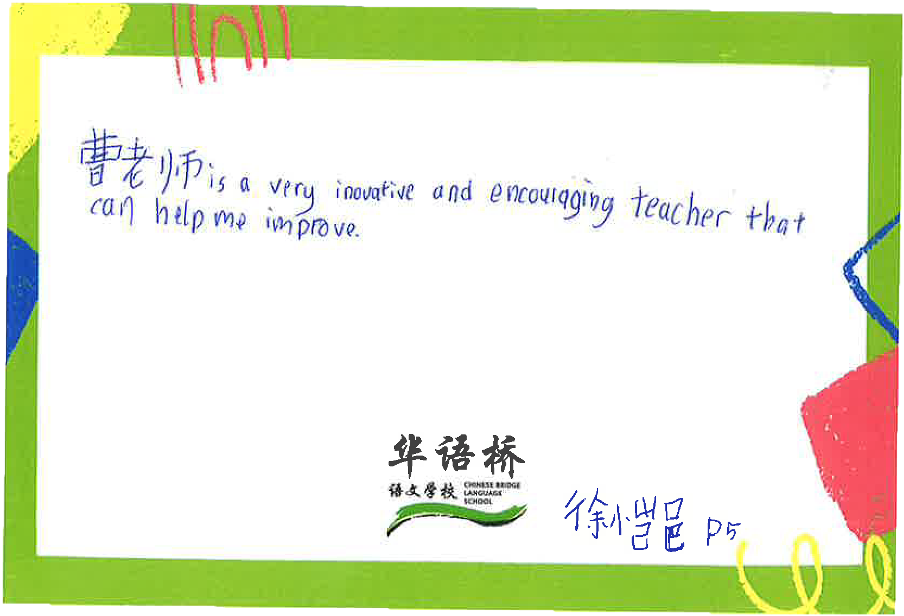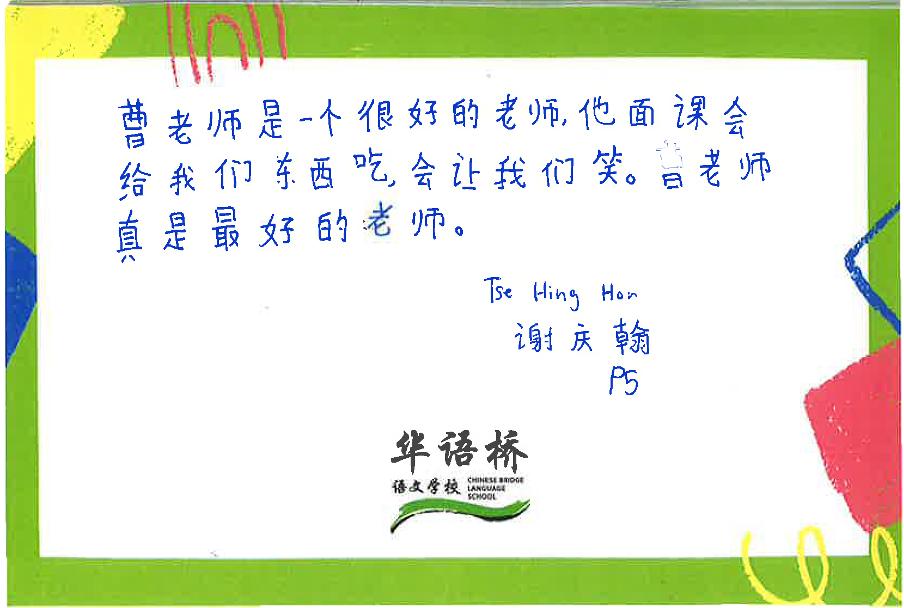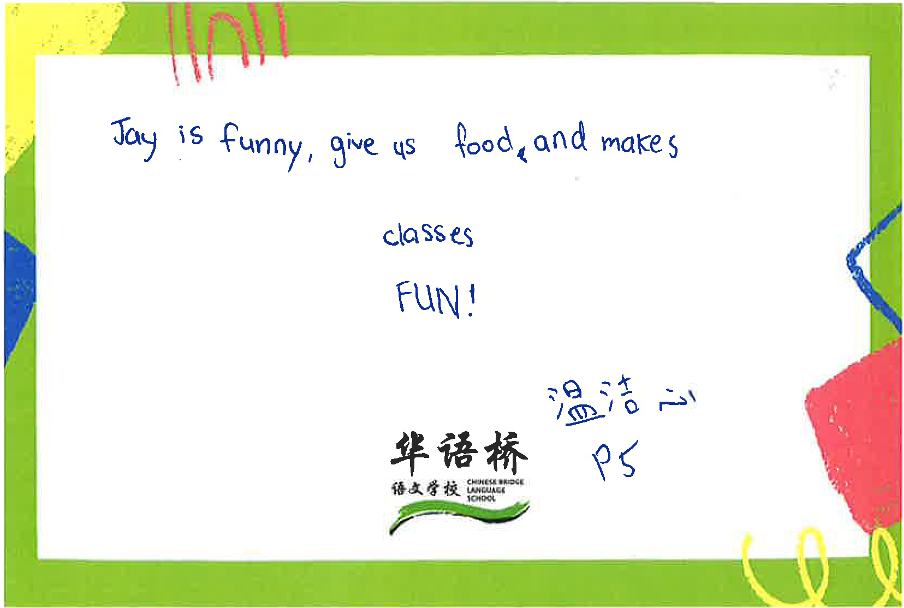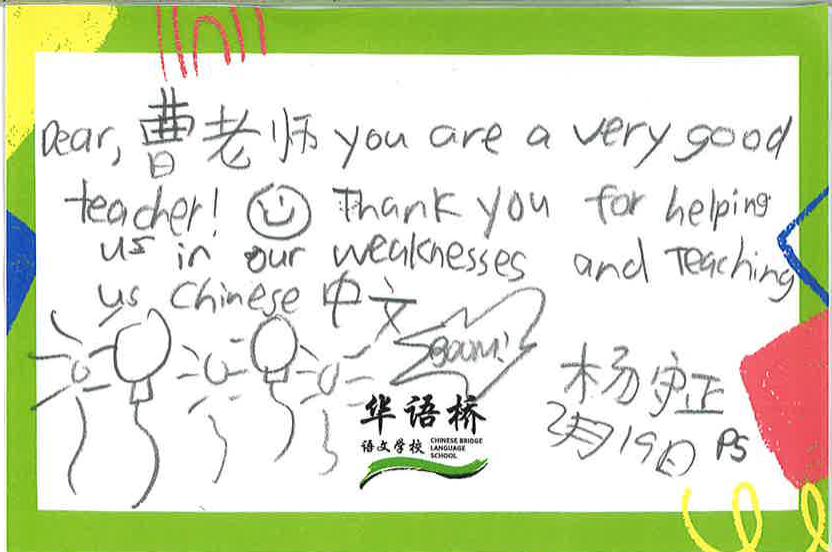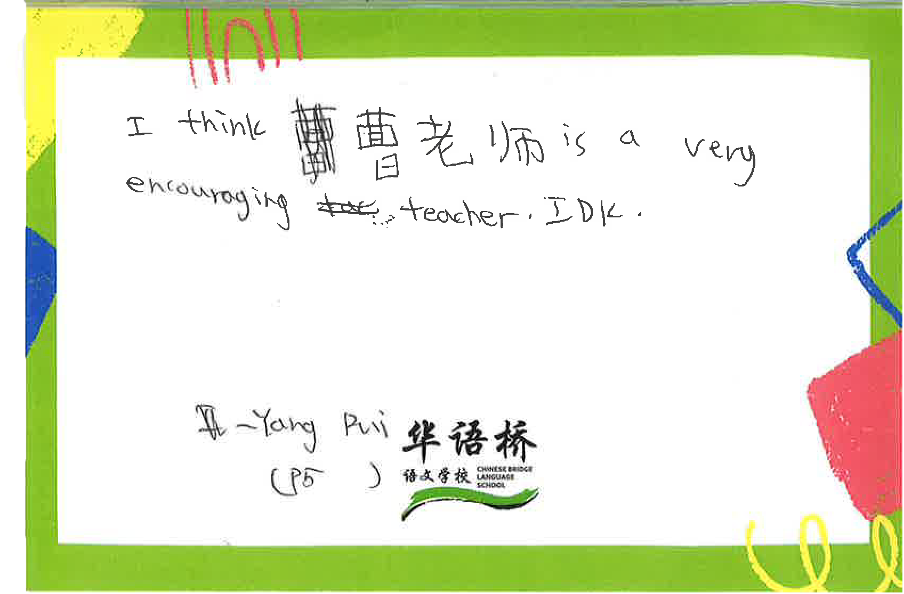 Thank you Cao Lao Shi for your dedication!