Chinese Bridge Language School's Chinese & Drama enrichment programme has been introduced successfully in in Vietnam. Since January 2021, our Chinese & Drama teacher has been conducting virtual lessons for Kindergarten 2 children at Kinderland International Preschool in Ho Chi Minh City.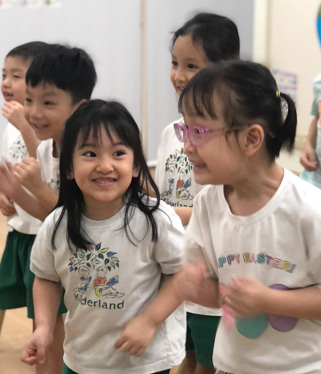 As the primary learning medium is in Vietnamese, the proprietary Chinese & Drama curriculum has been designed to help immerse the children in an interactive Chinese language environment. The programme encourages children to learn in a creative and fun way and helps to bridge academic learning in the preschool.
According to feedback from Kindergarten 2 class teachers, the children enjoyed the 45-minute sessions immensely. They were proud to use what they have learned with family members at home, such as simple greetings and counting numbers.
A parent has shared that she was so happy with her child's learning of the language that she enrolled her for a separate one-to-one online course.