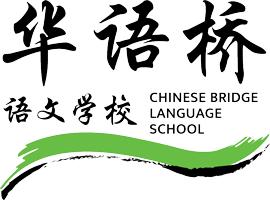 Chinese Bridge Language School has refreshed its logo to connect better to our Chinese Language enthusiasts.
Chinese Bridge has always believed in imparting Chinese language to our students through the understanding of the Chinese culture, heritage and way of life. Hence, we aim to act as a bridge for our students to motivate and increase their interest in learning the Chinese language.
The calligraphy font used in the logo truly represents the unique artistic form of Chinese culture and Chinese art. The name is supported by a thick wavy brush stroke below it. The colour green represents the Chinese idiom "青出于蓝而胜于蓝" which literally means that green is born of blue, and hence it has the ability to succeed blue. It is compatible with our philosophy to provide our students with a strong foundation to prepare them to be more successful than their teachers.
The Chinese Bridge curriculum is in-line with the syllabus set out by the Ministry of Education (MOE) to help prepare preschoolers (Nursery 2 to Kindergarten 2) for primary education.
The Creative Chinese Speech and Drama programme helps preschoolers acquire greater interest in learning academic Chinese. Through this programme, our students are able to build confidence in speaking the Chinese language. They also learn to express themselves creatively using their body language.
Alongside our mission, Chinese Bridge also offers Adult Chinese programmes. These programmes are tied with the Chinese Proficiency Test (HSK) which is part of Chinese International Foundation (CIEF). Every student will be eligible for the Chinese Proficiency Test to ascertain their proficiency level in the Chinese Language.
Keep a lookout for more news on our programmes and activities in the New Decade.