Chinese Bridge Language School has partnered with Kinderland to bring its Creative Chinese Speech and Drama programme to Vietnam. Some 15 kindergarten students at the Kinderland International Preschool in Ho Chi Minh City, Vietnam are taking the weekly course conducted by our Speech & Drama Specialist, Teacher Sun since January 2021.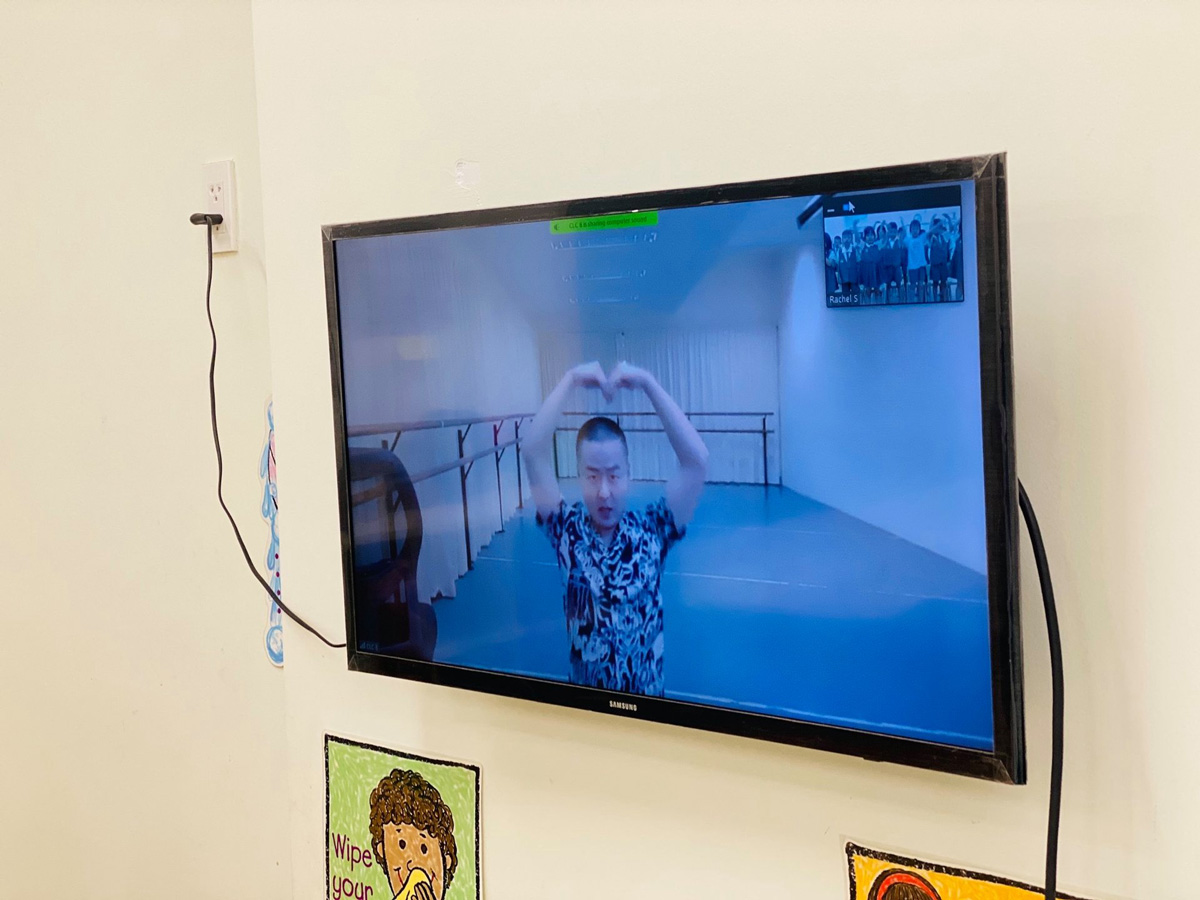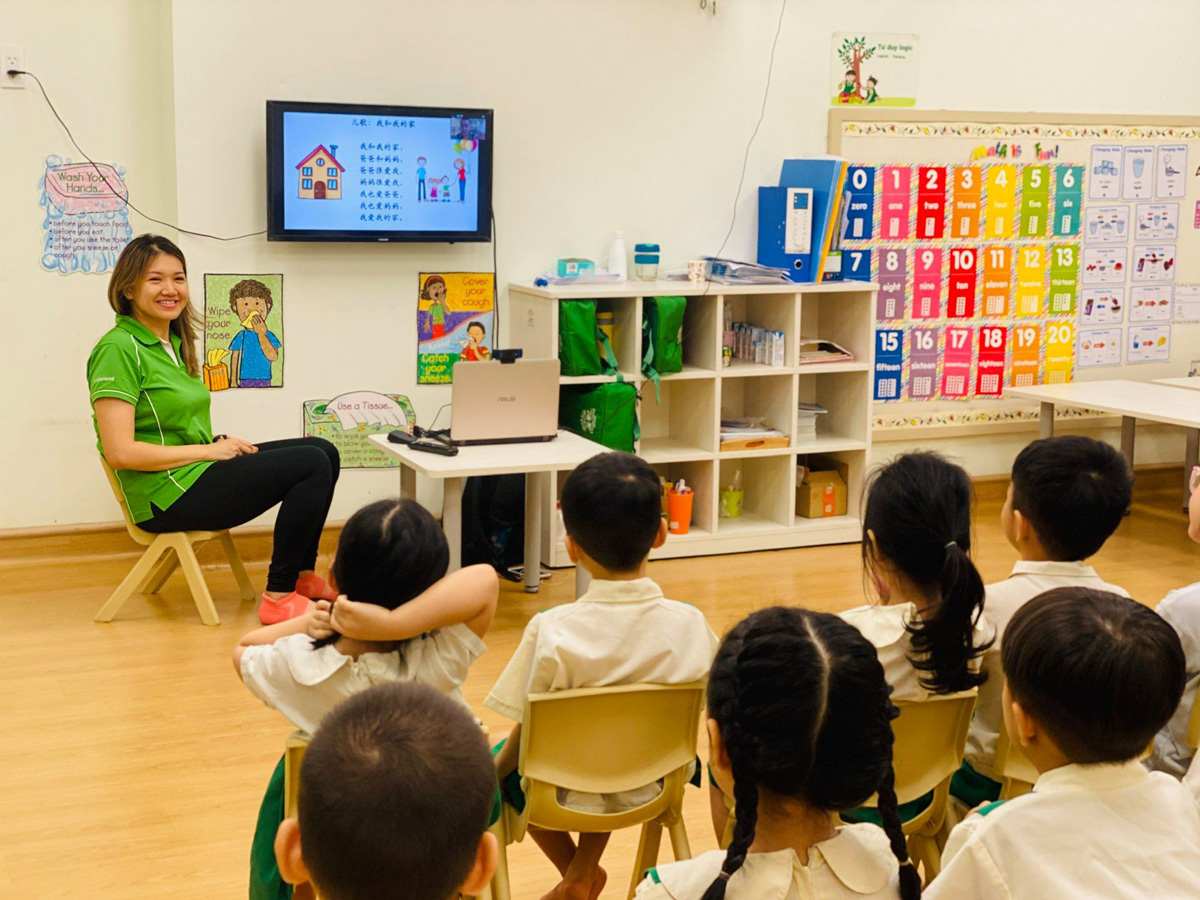 From Singapore to Vietnam: students listen in attentively as Teacher Sun teaches.
(Photos: Kinderland Vietnam)
Aside from English and Vietnamese language in its curriculum, Kinderland International Preschool offers interactive Mandarin courses specially designed by Chinese Bridge. The courses are offered to six-year-old Kindergarten 2 children to help improve their linguistics abilities and nurture their confidence in a variety of activities.
They learn through hands-on drama activities and appreciation of Chinese art and culture, which have helped them acquire greater self-confidence and the ability to better express their thoughts and emotions. Through the various interactive activities, children also improve their social-emotional skills.
Parents have shared that their children have enjoyed the lessons and have found it useful. Teacher Sun has also built a very nurturing rapport with the children.